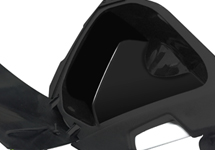 Large Storage Tray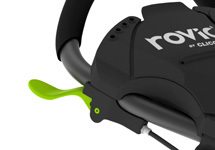 Handle Mounted Brake
Keeping the cart from rolling away is a convenient handle mounted brake lever.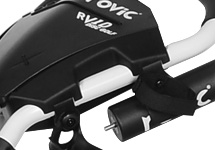 Clicgear Accessory Tabs
The RV1D has 2 handle mounted accessory tab mounts to fit any of the universal Clicgear accessories available.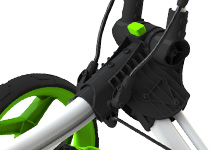 Patented Fold
This design allows for a small compact size when folded and a full size cart when open. Getting between the two is easy and takes only seconds.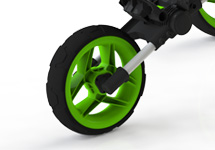 Adjustable Tracking
The front wheel offers fully adjustable tracking to keep your cart going straight.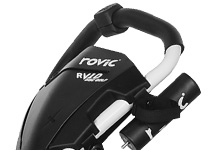 Full Console and Umbrella Mount
The RV1D has a full size console for storage, including elastic score card holder and pencil holder on the lid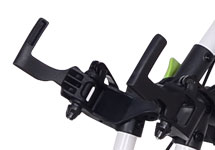 Patented Bag Hook Design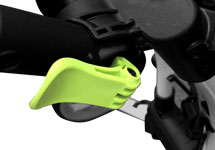 Handle Locking Lever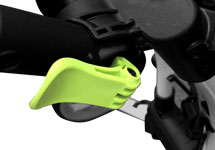 Handle Locking Lever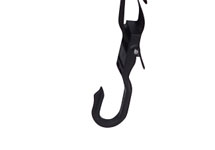 Hook Straps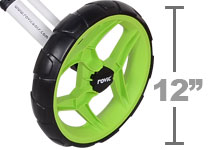 Huge 12" Rear Wheels