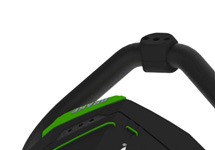 Standard Umbrella Mount
The RV3F uses the standard Clicgear umbrella mount allowing the addition of multiple accessories.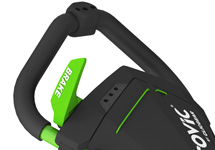 Handle Mounted Brake
Unique over center braking lever for long cable life and easy use. Easy to adjust.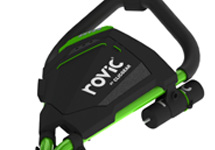 Large Console
The Console is large enough for cell phones, rangefinders or any other items you want to keep safe while on the course.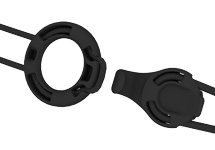 Easy Clip Bag Straps
The new Clicgear bag straps are designed to be easier to adjust and secure.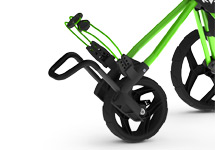 Adjustable Bag Support and Wheel
The lower bag support can be adjusted to provide a more stable base for leaving the bag on when folded. The front wheel can also be easily adjusted to correct the alignment.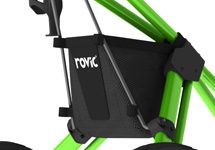 Standard Storage Net
The Rovic RV3F comes standard with a very useful storage net between the rear wheels. It can stay on when folded as well.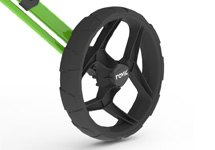 Oversized Rear Wheels
The 13" (330mm) rear wheels of the cart are slightly larger than standard cart wheels to provide a smoother push on the course.